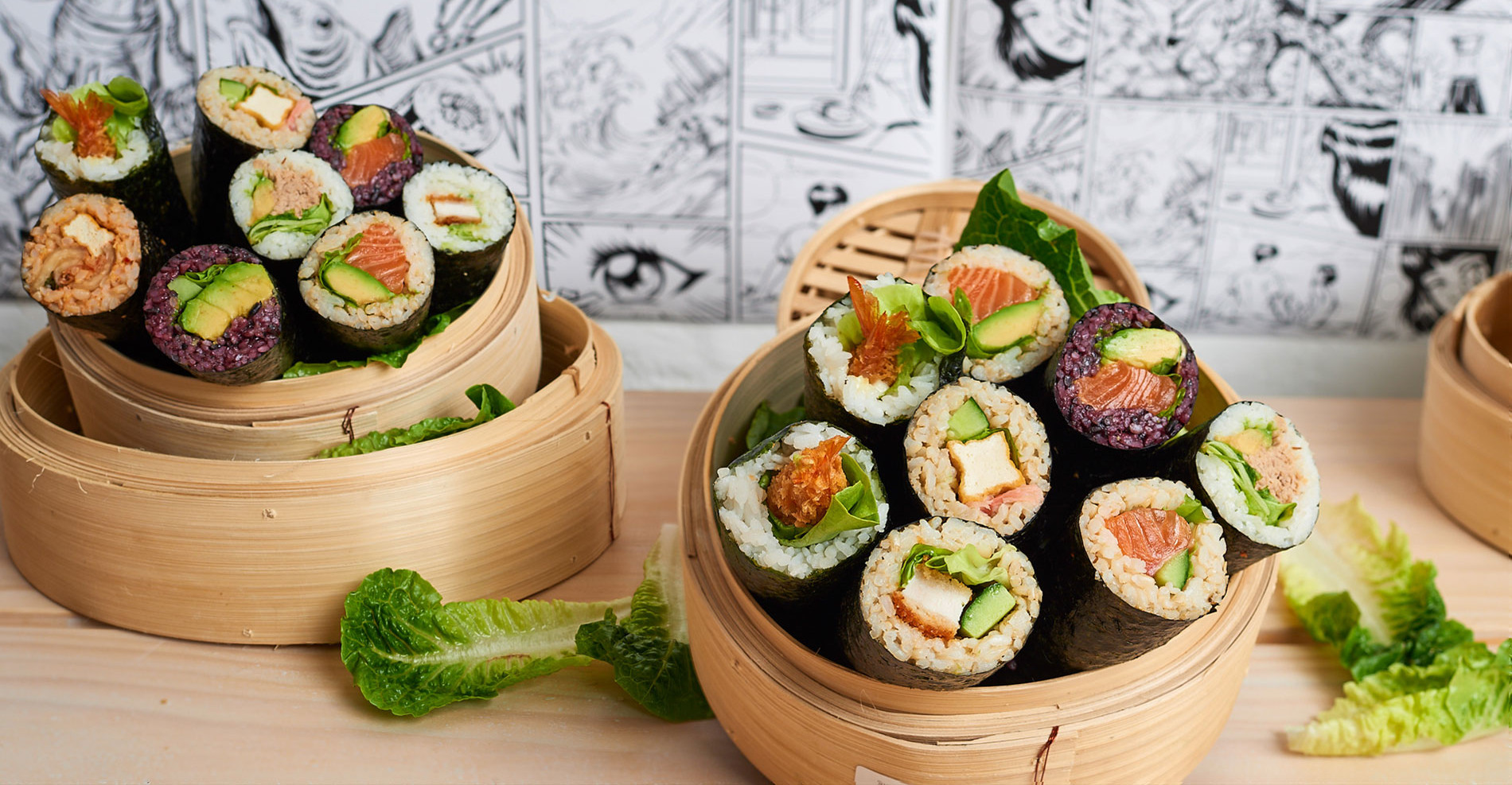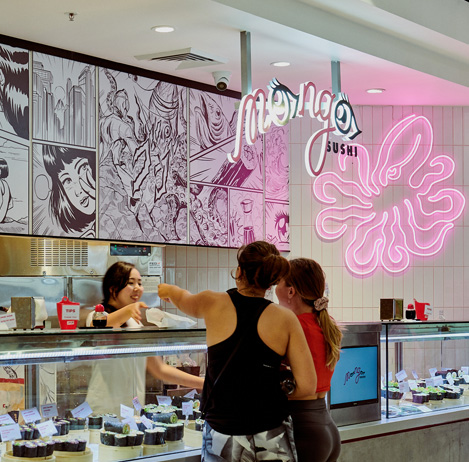 ABOUT US
Located in Eastgate Bondi Junction and Coogee Beach, Manga Sushi is a new sushi brand with a unique manga concept that integrates Japanese pop art and Australian beach culture.
Each sushi roll is prepared with passion by our team of sushi makers and offers sustainable packaging to entice your taste buds.
Manga Sushi offers popular hand rolls, rice paper rolls, Japanese style salads and much more! Drop by to try our amazing range of sushi rolls!
For catering inquiries and order, please use our online order form

Please Note: All orders should be placed 1 hour in advance.
Pickup from our shops in Eastgate Bondi Junction and Coogee
Any issues, please call 02-8385 8692 for Bondi Junction Shop, 02-8384 9010 for Coogee Shop
CONTACT
BONDI JUNCTION
Tel: 02-8385 8692
Email: order@mangasushi.com.au
Address: Shop 16,
Eastgate Bondi Junction
71-91 Spring Street, Bondi Junction NSW 2022 Australia
OPENING HOURS
Monday 8.30am-6.30pm
Tuesday 8.30am-6.30pm
Wednesday 8.30am-6.30pm
Thursday 8.30am-9:00pm
Friday 8.30am-6.30pm
Saturday 9.00am-6.30pm
Sunday 9.00am-5.00pm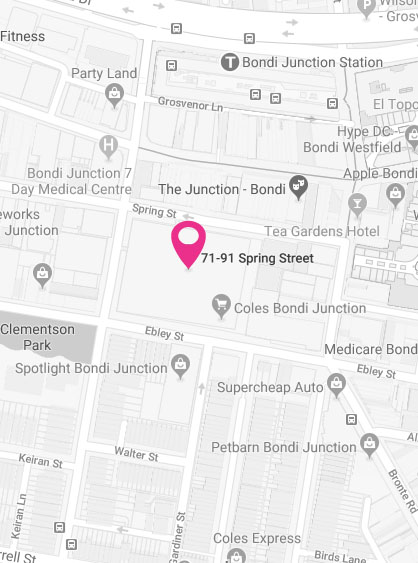 COOGEE
Tel: 02-8384 9010
Email: order.coogee@mangasushi.com.au
Address: 209B Coogee Bay Road,
Coogee NSW 2034 Australia
OPENING HOURS
Monday 9am-8pm
Tuesday 9am-8pm
Wednesday 9am-8pm
Thursday 9am-8pm
Friday 9am-8pm
Saturday 9am-8pm
Sunday 9am-7pm